9 Best Price Tips to book your photographer
Wedding Photographer Package Prices
9 tips on how to book the perfect photographer for your wedding
Wedding Photographer Package Prices
Prologue
"I would like you to give me a wedding package price or offer…"
It is probably the question I see quite often in my mail and social chats from couples planning their wedding.
If your only criterion is low price, things are straightforward.
You get 5 wedding package prices, and the one with the lowest and most gifts wins. You have made the best financial deal!
But if you love photography and want your moments to be captured creatively, with a timeless and artistic look,
for you and the generations to come over the years, keep reading this article.
Let's take things from the beginning.
Modern couples spend endless hours searching on Google Search, with keywords like:
wedding photographer prices, prices for wedding photography, price for wedding, wedding offers, wedding packages,
wedding coverage packages, wedding offers package, wedding photography prices, cheap wedding photography,
wedding packages photo video prices Athens, how much does a wedding photographer cost, wedding photography prices,
wedding photography prices, affordable wedding photographer, wedding price list photo, Wedding Photo Prices Greece, 
Wedding Photography Packages Price, Wedding photography packages, wedding photographer cost per hour, 
wedding photography price list, wedding photography packages, wedding photography prices for beginners,
wedding photography prices and packages near me, Wedding Photography Pricing & Packages Explained,
wedding photographer cost per hour, wedding photography prices near me, wedding photography price list, 
wedding photography prices and packages near me, how much do wedding photographers make per wedding, 
the average cost of a wedding photographer in Greece, wedding photography prices near me,
wedding photography packages Athens, wedding photography prices for beginners, etc.
A real mess!
I went through the same moments of agony with my wife Vasiliki years ago about " who finally and how much. "
From the position of a wedding professional photographer and my experience, I will try to be your help sincerely as I more.
Of course, you always have the freedom of choice, the first and the last reason.
So here are my 9 tips in "Photographer Price Wedding Package Prices",
and how to book the perfect photographer for your wedding.
1. First contact
It is suggested to do it by phone if this is possible.
I consider it best for both parties and not just through mail/chat, with a simple reference question in packages and price.
This way, you will be able to describe exactly your needs briefly.
Also what you would like to emphasize on the wedding day and to solve some first questions.
It is sure to give you directions & helpful tips that you may not have known but will later find valuable.
Even from the tone of his voice, the way, and what he will tell you,
you may be able to draw some first useful conclusions about your chemistry.
Do not forget that he will be by your side most of the time on the wedding day in addition to the visual effect.
Tip: If you call on Saturday or Sunday and do not get an immediate answer, do not worry.
Usually, these days, we are in preparation, ceremony, or reception, where we cannot respond immediately.
2. Date and time of  the event
"Hello! I am interested in May or June 2022 for my wedding .. "
The more specific you become, the better.
Even if you find them all, there is no guarantee that your photographer will be available,
when you know the exact date of your wedding.
3. Photographer or Photographer legal? 
For better or worse, many photographers undertake the coverage of weddings,
without having started a profession in the tax office.
This gives them a wider range of financial offers downwards,
because they do not have taxes and many other operating expenses.
You will tell me everything well so far. I will have an excellent price…
Probably yes, but with that, you will have gained two severe risks.
The first is to break your agreement for any reason, not knowing where to look to get your photos
(and if you take them in the end), lose the deposit, and much more.
The second and most important, that you will look to find him in case of control
by the competent authorities in the ceremony or the reception area.
And if the fine (10,500 euros) is finally imposed, it will be charged to you as employers
by hiring an illegal & uninsured employee.
Is it worth the risk? I think not.
4. Are you sure he will be your photographer?
Some photographers, studios, or photo studios often make double and triple bookings for the same day and time.
This, at first glance, is very helpful for you, as they will definitely cover you.
But with a second more careful look, this is a double-edged sword or a casino roulette.
"We went to the specific photography studio that had the title of a well-known wedding photographer.
He had nice photos on the internet. That was the reason we made the appointment with him.
When we went there, we even saw some of them, printed in large impressive frames & as wallpaper on the wall.
At the appointment, he informed us that he could not tell us for sure that he would take the photo of our wedding himself.
Instead, he told us that he has a team of excellent photographers that he has chosen.
In fact, it was possible to provide us the wedding video coverage as an add-on.
So he brought us to the table 6-7 wedding albums to show us.
This did not bother us a bit at first because we went for the specific one we had seen.
We asked him if he could tell us who owns each album and if we would have a specific one at our wedding.
He answered in the negative. – No, see if you like someone from my team.
Of course, we did not go into the process of seeing the albums. We thanked him and we left."
Personally, I can't entirely agree with the above tactics, and I would not like to expand further.
When I close the wedding date with my couples, I go me and no one else.
Unless an extra service has been requested as a second photographer due to the requirements of the event.
For example, in simultaneous groom & bride preparations, or over long distances of these locations.
If you have seen a particular job on the internet or in the photography studio store, who owns it?
To the photographer you think you have closed or to the one who will finally happen to you and see you for the first time?
Each photographer has his own unique look and artistic imprint.
What you see and pay for is exactly what you should receive.
5. Photo & Video package 
What we have said about the photographer, the same goes for the videographer.
Try to evaluate them separately and not as a package of the photographer or videographer, respectively.
Why charge a videographer because it goes hand in hand with the photographer and is not to your absolute liking?
Some couples even booked photographer packages that include video coverage without having seen any work samples before.
Of course, you can get opinions and suggestions from everyone for potential partners.
But the most important thing is to see their work before and not only based on price, acquaintance or recommendation.
5.1 Two photographers in the package
I recently talked to a bride, and she said: "you know I would like two photographers."
Even better for me to have the "comfort" of a second photographer and definitely many more shots.
After talking a little more, I realized that it would be a respectable extra outlet where two photographers
did not need the couple, which in fact had a limited budget.
But if he had the financial comfort and a large wedding (or small but very demanding),
what should our couple do with many guests?
Clearly close for both wedding day photographers.
However, special attention is needed at this point.
And this is because everything is judged in detail.
When someone gives you two photographers in your package at the initial price or with a small increase, this should raise some questions.
To be more specific, a photographer has, for example, 700 euros as a fee for a full wedding coverage of 8 to 10 hours.
How is it possible to offer you an additional photographer at the same price or with 100-200 euros more?
The second one should have an 80% lower fee than the first one or share from 350 euros.
This does not make sense, but the truth is that you will definitely have two photographers, but of different artistic levels and experiences.
It may not ultimately bring you what you believe in or the money you invest. I would not like to analyze it further.
However, I suggest that when someone offers you two photographers or you ask for it as a service,
you should have clearly seen the work of both before your final decisions.
See another example in 6.2 below, where a couple booked 2 photographers, 2 videographers, and a drone for a full wedding coverage of 700 euros.
6. The theory of relativity 
Unlike an electrical appliance with specific specifications and a specific company model, art has different rules and prices.
The electrical device can be searched in a search engine and get from the cheapest source since it will be the same everywhere.
For a unique painting, as we all know, this cannot be the case.
Although similar to all photographers in terms of ritual and duration, wedding photography contains an art form.
So the result is proportional to the capabilities, experience, and personal style of each photographer.
For the same service, the fee can vary significantly. One is paid 150 euros and the other 15,000, or more.
Find the one that suits your style best and inspires you but will also be close to your financial budget.
Do not forget in the end only the photos will remain and not so much the decoration or the menu in the center.
The overall experience you will have with him is significant and varies depending on the person/photographer.
6.1 Low vs. high price   
Many times the relatively low prices for wedding photography seem very tempting and advantageous.
In fact, they are often accompanied by gifts, such as 1 large wedding album for the couple and 3 small wedding albums for parents/ best man.
They also include printed photos or videography as a gift.
Maybe sometimes the drone coverage!
But is all this the ideal scenario for you or not?
Are there any pitfalls you can avoid?
Usually, the meager prices indicate low levels of experience, quality, and aesthetics.
Try to avoid them in every way.
Unless you want a simple fix with lots of questions about the result.
On the other hand, the high prices definitely prepare us for something very high quality.
But often, that alone does not guarantee that everything will be as we dream.
In couples who chose me as a photographer at their child christening, they showed me their wedding album in frustration.
The money they told me they had given was considerable compared to what they finally got.
6.2 Services and price
Really how much money could you invest in the creative coverage of your wedding?
What do you think would be the "reasonable" value for our following examples?
Example 1: Two photographers, a videographer, and a drone operator for full 10-hour coverage.
A couple who chose other services based on the package price. The package cost 700 euros. Less than 20 (17.5) euros per hour.
The couple will have 2 photographers, where each will cost them 175 euros for the whole wedding!
(preparations, ceremony & reception). From morning until late at night!
Example 2: Wedding & christening coverage with a reception and next day
A bride-to-be tells me: "for the services I ask for, only a photo, a photographer has given me a price of 600 euros."
With a small difference of +150 euros, the video also offers me.
I asked her how a videographer who will do essentially the same job and the same hours can have 75% less pay;
I immediately wondered if he had seen a videographer's work. She answered me negatively.
Great value in our examples, real and great opportunity, some would say.
But what material do you think our couples will eventually receive?
And we come back to what we said in the beginning. If you are looking for the cheapest things are very simple.
I encourage you to see the work of everyone you are going to hire for your wedding day.
6.3 Products and price
In the search that you will do to find the ideal wedding photographer, you will get different prices and offers.
They can include prints, packages of large and small albums, canvas photos, the prices of which will vary.
Some couples compare what each professional provides in prints and other products for free or at a relatively low price.
Gifts and large differences in prices and products in the original packages usually cover other weaknesses, mainly artistic.
Focus on the main initial goal. That is, to have nice photos with a unique overall experience with your photographer.
Time does not go back, nor is it possible to repeat your wedding day to correct any wrong choices.
It is important to compare each photographer's images, personality, professionalism, and experience with him.
A beautiful, bright and dreamy wedding photo can be captured later in as many albums and prints as you need.
There is no way to improve a mediocre to a bad job, no matter how many albums and prints we get from the package offer.
What is the point of giving you a +1 photographer, 1 +2 wedding album, and printed photos,
if the material is below your expectations?
"Our package included a big wedding album, but we can't find any photos we like. We have not done it yet. "
I suggest you not only stay in the extra products you will get but in finding the ideal wedding photographer on your budget.
7. Wedding Album 
An album with 50 pages can cost 50 euros up to 500 depending on its quality construction features.
Some "forget" to mention them to the couple and stay in the term "big & small album."
A simple general reference or just the dimensions of the album should at least be considered incomplete as a description.
The cost of making an album from plastic, fabric, wood, or plexiglass as a cover varies.
Even when dealing with the same materials, their quality, as well as their price, also differ.
Like photo paper, printers, inks, if they have a cover or the number of lounges, are elements that determine the cost.
It is also crucial that they come with a guarantee.
The company I work with and is considered the best of its kind, all its albums are handmade and come with a lifetime warranty.
Conclusion: Ask for a detailed description with all their specifications.
8. "Come YOU as a photographer"
We live in an age of technology. We all have a friend or acquaintance who is involved in photography.
However, the hobby and the purchase of an expensive camera do not necessarily make us wedding or christening photographers.
Especially in such an important event, it can not be repeated and takes place under many different conditions.
Also, apart from the fact that there is no experience, they do not have the appropriate equipment (cameras, lenses, lights).
"Come on, it doesn't matter" is really catastrophic.
Examples: An acquaintance of mine friend who had photography as a friend asked a hobby to cover the baptism of a friend's child.
The result.. only 3 were not shaken and almost all dark.
Another acquaintance of mine, who was the best man at his best friend's wedding on a Greek island,
told me that the couple had not hired a photographer.
As a result, in his words, "I do not have a single good photo with my best men."
If there is no insurmountable financial reason, please avoid the above.
9. Wedding Package? Yes but…
If you choose a package, ask for a detailed list of what it includes and not just on titles.
For example, the preparation of the bride.
Some photographers spend 2 or 3 hours preparing it, and others only one.
All of these are components that undoubtedly have different results and should have a different charge.
Ask to know all the details for each service or product!
Personally, I have a list of the basic photo service that includes everything in detail with the coverage hours.
The other services ( next – day etc.) or products ( album, printed photos, etc.) are provided as "extra" in great detail.
Every couple is different, and the already formed packages of the photographers do not suit everyone perfectly.
For this very reason, I am at the disposal of couples to form a "package" together according to their wishes & financial budget.
Also, I give a complete written guide with extra tips for an ideal photo preparation of the bride and the wedding ceremony.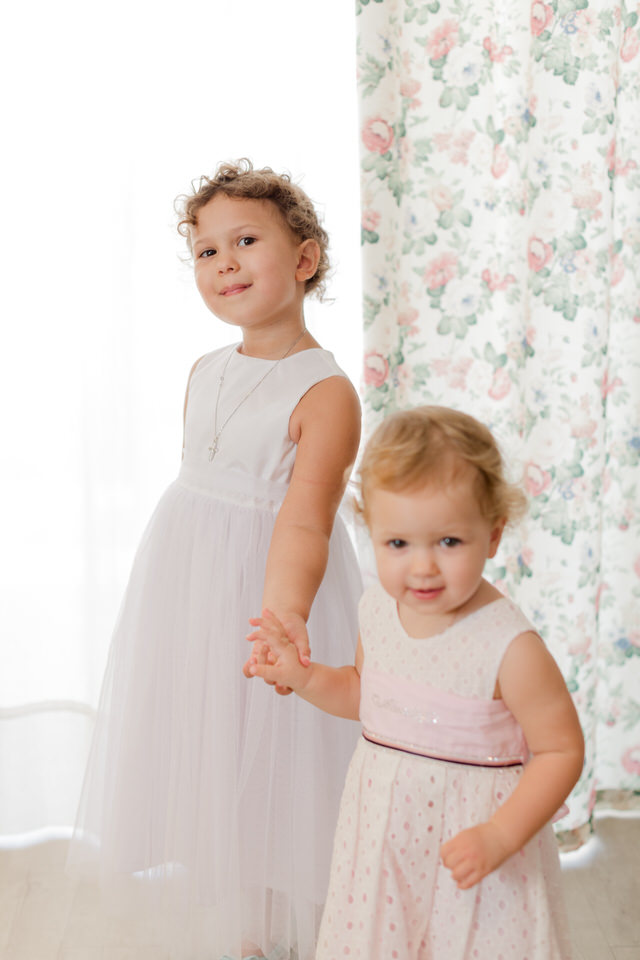 Final
These were my 9 tips for the "Photographer Price Wedding Package Prices",
and how to book the perfect photographer for your wedding.
The wedding coverage of the wedding day, I consider it the most important and can not be repeated.
Do your research and try to find the best one for you with the help of the above tips.
Last Tip :
A search for reviews given by couples from previous marriages – may help a lot in your final decision.
So, if you are planning your wedding in Greece, please write me an e-mail via the form,
to inquire about availability, pricing, or to share your story.
I wish from the bottom of my heart a lifetime of love and happiness!
Suggested Post: