Best Wedding Budget Tips
5 ways to cut down 70% all wedding costs
Introduction
5 ways to cut down 70% all wedding costs regardless of budget, according to my experience.
If you do not have a limit on the expenses you will make for your wedding, take a look at my recent work.
You will not find this article particularly useful. If you do not belong to this category, please read below.
Plan your wedding with a total financial budget of 5 or 50 thousand euros or maybe more.
Even at 2000 or 1000 euros, it is desirable to find ways to save money.
Saving money is not just about giving less; feeling happy about it.
But, the most important thing is to achieve what we have to manage ideally.
1. DIY (do it yourself)
Many videos and online guides describe how to do it all yourself at a significantly lower cost.
Even your wedding dress! I'm not a DIY fan. Except for a few exceptions, of course.
It is incredibly stressful and will require a lot of energy in collecting & constructing items.
You will also sacrifice plenty of valuable time from your life for all of the above.
Even if you are ready for this "sacrifice," it is most likely that the result will not excite you.
Trust experienced professionals, where they will give you solutions and save you money from wrong choices.
2. Guest list
Here's the best tip to save a massive amount of your total wedding expenses or channel them somewhere else.
It is crucial to think about who will come to your wedding. Who do you love and would like to be around?
You do not need to have hundreds of people. Recent events have shown the way (unfortunately). What do you say?
If you apply the above tip, you will have many positive results. Let me give you an example to be more specific.
You have 300 guests x 40 euros about our person makes 12,000 euros. If you had 150 respectively 6,000 euros. Wow !!!
The result is awe-inspiring. And this is not about the act of subtraction itself, but what you can do with it.
The benefits are enormous from this difference. I will mention a few below:
You save them for an emergency or the baptismal expenses that come in the coming months.

The best destination for a honeymoon or more days.

Best photographer or more services – products (prints, albums).
Upgrade the menu to better quality and with a broader range of options.

Upgrading the reception area that will host you to another more beautiful and comfortable.

Addition of services such as champagne toast or cocktail bar, ice-cream cart, etc.
Animateur & clown and additional activities, especially for your little guests, the children.

Extra mini-events such as welcome party, pre-wedding party or dinner with parents, siblings and best man.

Extra Live Traditional instruments / Saxo / Violin / Group at the reception.
Photobooth for candid images.

More & better time with all your guests.
It is a fact that the most significant expense at a wedding is the dinner after the ceremony.
Many times to cover the significant amounts required, we reduce much from the other sectors.
From invitations, chocolates, cake, and flowers, there may not be a real issue.
But "discounts" on choosing a good photographer or services would not consider them correct.
3. Wedding flower decoration
Try to have compositions that will make a difference and not so much their number.
Few and quality that will upgrade the space, the experience, and images of your photographer.
Design them so that whatever you have in the church space can be used again at the reception.
You will save you extra money. Also, try to select local and in-season flowers.
4. Bridal Dress
Here's another essential way to spend money.
Here you have the following options:
Please do not buy it, but rent it.

Ask someone who had them in the store as a sample at a discounted price.

Choose a house that is last season with a significant discount.
The latter option is the best for me (apart from the apparent rental with any of its negatives).
We are dealing with entirely new wedding dresses which, they want to give them to bring the new collections.
For you, I do not know if there will be such a big difference in practice, especially if you choose one with a timeless style.
Pro Tip: Buy directly from other brides at low prices, in all sizes, and with a huge variety here.
Retail price £ 2,160> Discount (84%) – £ 1,810> Total (GBP) £ 350> € 390 • Save 84%> Link
5. Wedding Day
If you book the estate for your wedding except for Saturday / Sunday, you can save a significant amount.
In many cases, over 40%. The same thing will happen if you do your wedding off-season.
You will also get discounts on all wedding professionals, including the photographer & videographer.
Besides, you will have a broader range of options. Do you think about it again?
5+1. Wedding expenses calculator
Always thinking of you, I created a very easy-to-use online wedding budget calculator.
Just move the slider to the right or left and estimated approximately all your expenses.
You will find almost all the specialties and services from wedding professionals that you will need.
It is essential to make all the necessary changes by category for the best results.
Our goal is a proper wedding budget, taking into account what is most important.
That is the ideal management of our finances. You will find the wedding budget calculator here.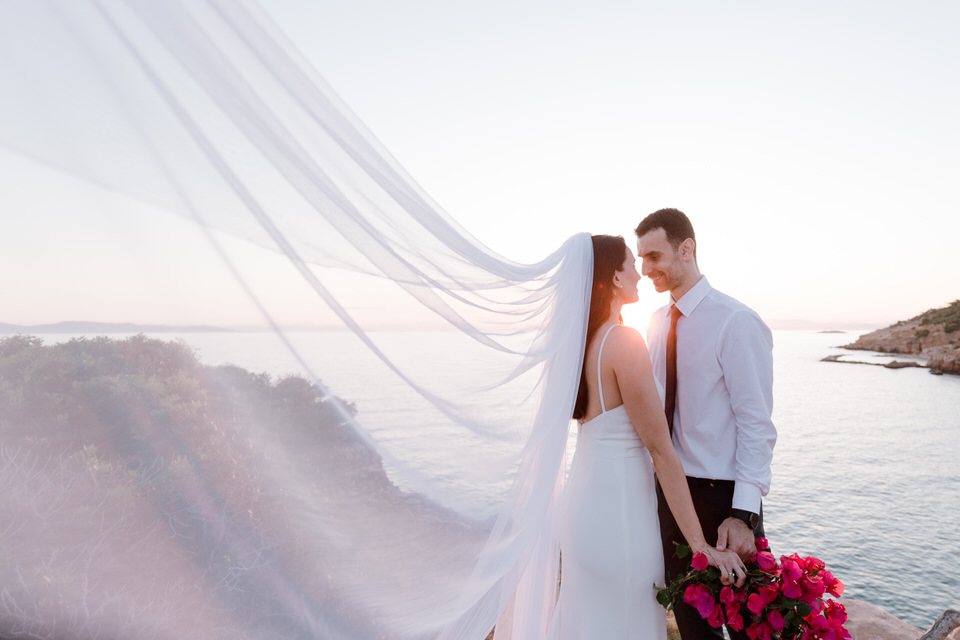 Epilogue
5 Tips for -70% on wedding expenses regardless of budget. You will save a lot, or what you have will be given ideally.
In any case, I will be by your side to help you and answer any questions you may have in the contact form.