Biggest Wedding Planning Mistakes
7 wedding planning mistakes couples make
7 wedding planning mistakes couples make
These are the biggest – worst wedding planning mistakes couples make.
7 wedding planning mistakes couples make which you can avoid for a perfect wedding day.
Even the most organized bride can make mistakes during wedding planning.
Please read below the 7 most common biggest – worst wedding planning mistakes.
1. Not having a wedding budget planning
To talk about money is not so pleasant topic but the wedding budget is so important.
Start by planning the total wedding budget you have and try to stay firm to it.
Our enthusiasm is so great that we start booking vendors without having a budget in mind.
Keep track of all your expenses so that you can see where you have spent your money.
Planning a wedding budget is a serious matter that you should not ignore.
Do you need help? Use Ignatios Kourouvasilis Wedding Budget Calculator 2021.
2. Not hiring a great wedding photographer
Wedding photos the number one thing I hear from friends.
"I wish that we had a better photographer because I wouldn't say we like the photos we have.
They are not nice to look at that. It is so heartbreaking to us."
Couples are regretting is not getting a great photographer.
You are gonna have these photos for the rest of your life.
That is something that you should be investing time and money in.
Your wedding date probably is only going to happen once.
If you find a cheap photographer who has no experience
or "hiring" a friend instead of a pro, it is just such a big risk to take.
3. Not giving your photographer enough time
If photographers don't have the time they need, they can't deliver the set of photos you might have hired.
Give them the time that they need. It is crucial to stay on a timeline.
When they've asked for 45 minutes, please do not make the mistake of giving them only five minutes.
4. Not hiring a videographer
Photos are unquestionably necessary for all couples,
but hiring a professional videographer allows you to hear your voices in your vows,
toasts throughout dinner, and the music on the dance floor with your guests.
5. Not wearing comfortable shoes & dress
These mistakes apply pretty much only to brides.
If brides wearing extremely uncomfortable shoes, they cannot walk anywhere for portraits.
Their feet hurt, and they can't walk. To have a second pair of shoes is a lifesaver.
If you cannot sit in your gown, know that you won't do things.
It is definitely a bit restricting at your portraits, at reception party, toast, and portraits during dinner.
If you choose a very form-fitted dress, make sure that you are at least able to breathe.
That it's not so uncomfortable that you will be miserable the same goes for your shoes.
Try not to choose five-inch heels if those are not comfortable for you to make it in for a couple of hours.
This one is more for your help and affects the way you feel and the way you photograph.
6. Try to make happy everyone
Planning advice from relatives and friends is always welcome.
But the wedding is yours, and do not let anything negatively affect you.
Do not worry what others think about your decisions.
7. Do not forget to focus on what is important
The most important thing is the unrestricted love that connects you.
With your marriage, you will start a new life together.
Be united with your gaze on the future.
If there are any small disagreements due to stress or between people in the house, overcome them.
Love conquers everything!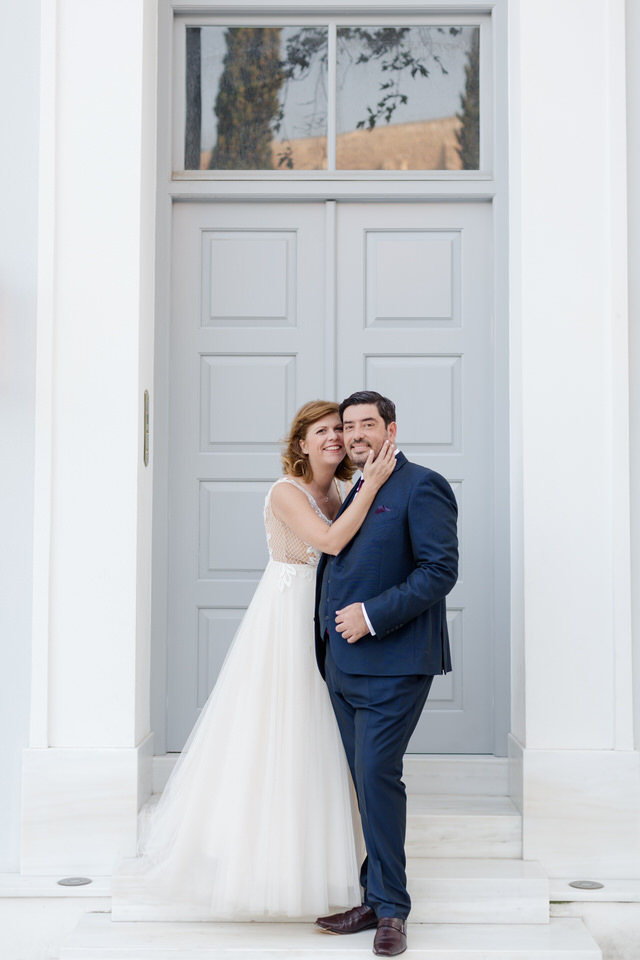 Conclusion
This is my article about "7 wedding planning mistakes couples make".
Your special day should be nothing less of a joyful experience.
I'm here to answer all your questions and help you enjoy and feel comfortable on your big day!
Please fill in the inquiry form and let the adventure begins!
Suggested Post