The Perfect Time of Day For Your Wedding
What time of day is best for my Wedding?
What time of day is best for my Wedding?
What time should I do my wedding? What is the best time to get married?
What time of day is best for me to get married? The best time for wedding photos?
These are probably some of the issues that concern young couples planning their wedding.
For some of them, the answer is clearly that when it is least hot, "there should be no sun".
For others, it is the first or last available time the church/venue gives them for their wedding day.
We always refer to the months when most weddings take place, i.e., from May to September.
But what role does the time of your wedding reception play in the end? One word so as not to tire you, huge!
It is decisive for the aesthetic result in your images. But let's see them all in detail below.
When I talk to a couple interested in working together, it is the first thing I ask them.
"What time is your wedding?" That really! The location and the rest come second.
I mention this to highlight the importance of your final choice, always in my experience.
All right, Ignatios, you will tell me. What time is it after all? Ideal time we hear and time we do not see!
Correctly! The ideal time is about two hours before sunset. And why then?
Because then the sun begins to set, giving us a beautiful "soft" natural light.
It is this light that will uniquely illuminate your faces, as well as the whole wedding scene as a whole.
This soft natural light is very flattering. It will perfectly illuminate your entrance and the ceremony.
Also, family photos as well as your portraits, just before the start of the party.
Especially in Greece, due to the heat, it is customary to have weddings late, just before nightfall.
It makes some sense. But if you want a perfect aesthetic photographic result, avoid the night in any way.
An hour or so earlier will not have such a big temperature difference, but definitely in your pictures.
It is by no means worth sacrificing all the beautiful natural light images you could have.
For example, if a couple has already booked me before nightfall, I encourage them to change it.
Suppose this is, of course, possible. Of course, marriage can be any time, but I'm looking for the perfect one for you!
At the time I suggest an amazing light will bathe you, the wedding dress, the decoration, the church, the guests.
Otherwise, by technical means, we will try to replace the natural sunlight.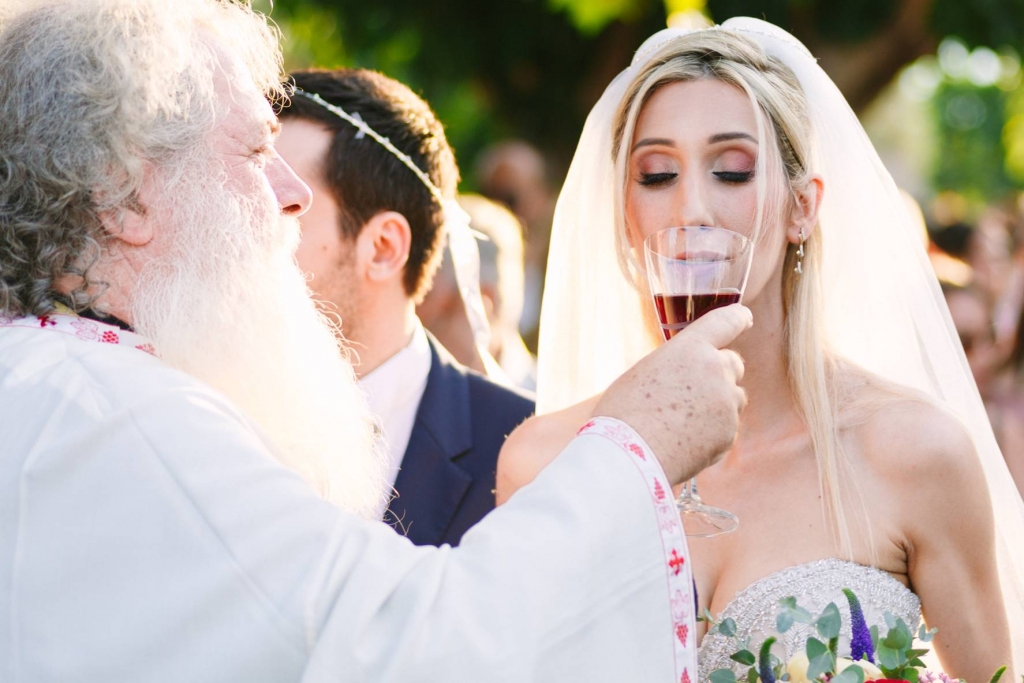 Pro Tip:
Find here what time we have the sunset depending on our date and location.
Calculate about 2 hours earlier as we have said and book the ideal time for you.
This is my article about "What time of day is best for my Wedding?".
Your special day should be nothing less of a cheery experience.
I'm here to answer all your questions and help you enjoy and feel comfortable on your big day!
Please fill in the inquiry form and let the adventure begins!
Must Read: