Wedding Flowers & Bouquets in Greece
Wedding Flowers: What Brides Should Know
Wedding Flowers are so crucial to the overall look and experience of a wedding day.
Flowers are the element that transforms a space.
There is the thing that takes a wedding venue, church, residence, estate, or location,
and then change it from what it always is into something that tells the story of who gather there.
As a wedding photographer, I believe this is tangible physical, and it gets to shape and color.
They give a unique romantic mood and a perfect atmosphere.
That has on a bride & groom's photos significant impact. Flowers are this kind of miracle of nature.
Their beauty is in their fleeting life and the flourishing moment of nature.
This moment lives forever in our hearts and, of course, in your wedding photos.
It is something wholly organic and timeless.
Awareness of the above is the first decisive step before your contact with the florist.
The second is a little research on wedding flowers in Google, Pinterest & Playstore.
The budget is the big thing that affects the flowers. It is vital to have a range before.
If you don't know that, a general is 10-15% of your overall wedding budget.
Floral designers have an artistic style, and you are going to tell your story in that style.
Please pay attention to how they handle the details and your overview of the wedding celebration day.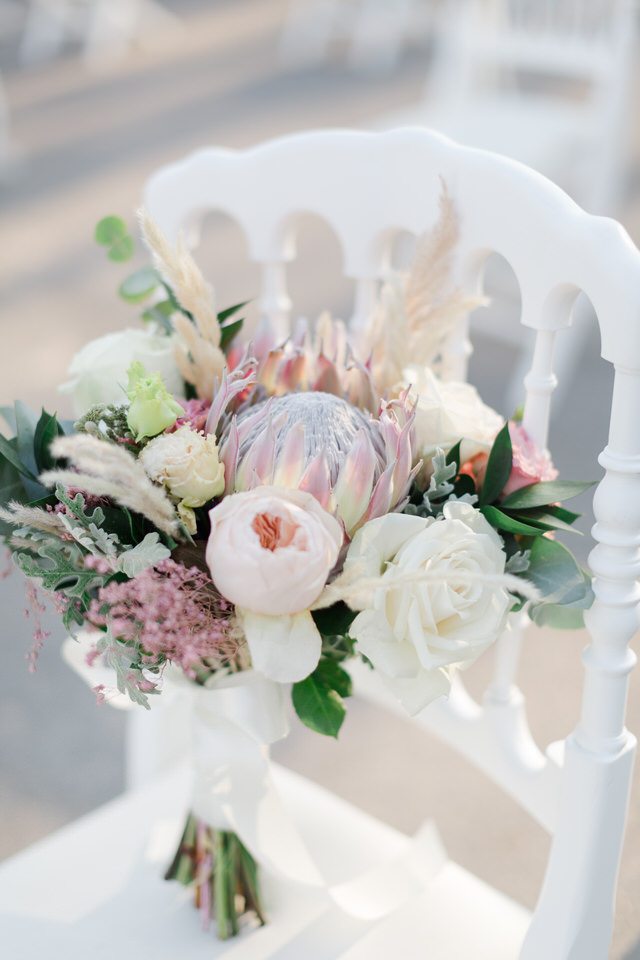 Below you will find some of the floral designers that I have worked with in the past.
1. Jim Labraco
Website : jimlabraco.com
Phone : +30 6909 157 963
2. Petridis Flowers
Website : www.petridisflowers.com
Phone : +30 210 770 96 20
3. Studio 7  Athens | Mykonos
Website : studio7.gr
Phone : +30 210 68 33 366
4. Betty Flowers Santorini
Website : bettyflowerssantorini.gr
Phone : +30 22860 31642
images: ignatioskourourouvasilis.com