Getting Married in Greece
7 top reasons to get married in Greece
7 top reasons to get married in Greece & the Greek islands Getting Married in Greece
There are many reasons to get married in Greece and the Greek Islands.
Here are just 7 top reasons based on my experience as a destination photographer.
1. Breathtaking scenery
The natural beauty of Greece and the greek islands is unmatched.
With stunning beaches, crystal-clear waters, and scenic landscapes, there are endless possibilities for your wedding backdrop.
2. Perfect weather
Greece has a Mediterranean climate so you can expect sunny and warm weather for most of the year.
These weather conditions are ideal for outdoor weddings and receptions.
3. Rich history and culture
Greece has a rich cultural heritage and a fascinating history that can add a unique dimension to your wedding celebration.
You can incorporate ancient Greek traditions, music, and dance into your wedding ceremony and reception.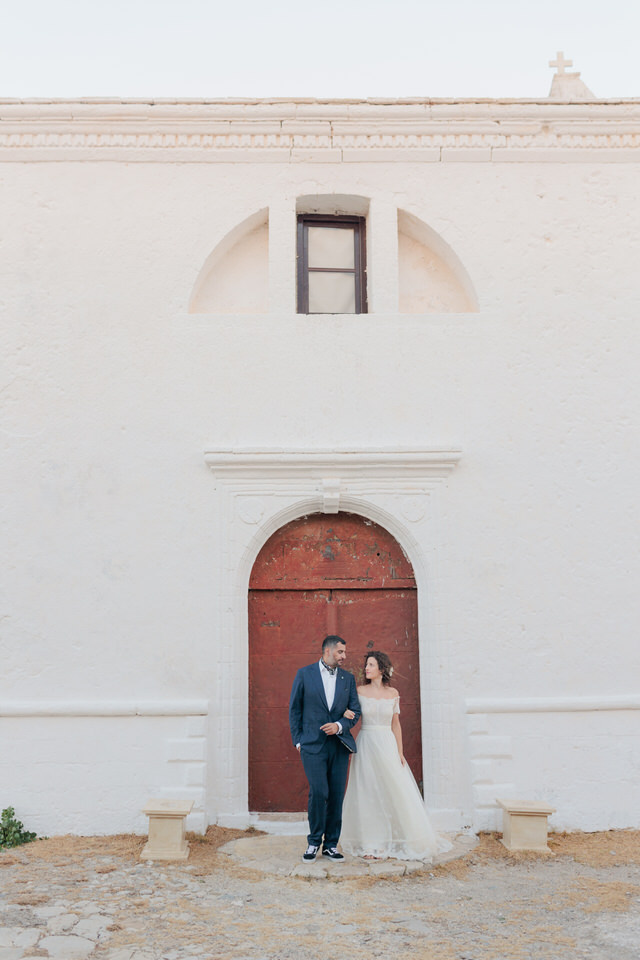 4. Delicious food and wine
Greek cuisine is known for its tasty and beneficial Mediterranean flavors.
You and your guests can indulge in fresh seafood, salads, traditional Greek dishes, and world-renowned wines.
5. Affordable prices
Greece offers excellent value for money when it comes to weddings.
You can find beautiful venues and experienced vendors at a fraction of the cost of other popular wedding destinations.
6. World-class hospitality
Greek hospitality is renowned worldwide.
You can expect friendly and attentive service from your wedding venue and vendors, making your wedding experience memorable.
7. Unique wedding venues
Greece and its islands offer a variety of unique wedding venues, from ancient ruins and traditional villages to luxurious beachfront resorts and private villas.
7+1. Romantic atmosphere:
The stunning sunsets, sea views, and charming villages make Greece and the islands a romantic backdrop for your wedding day.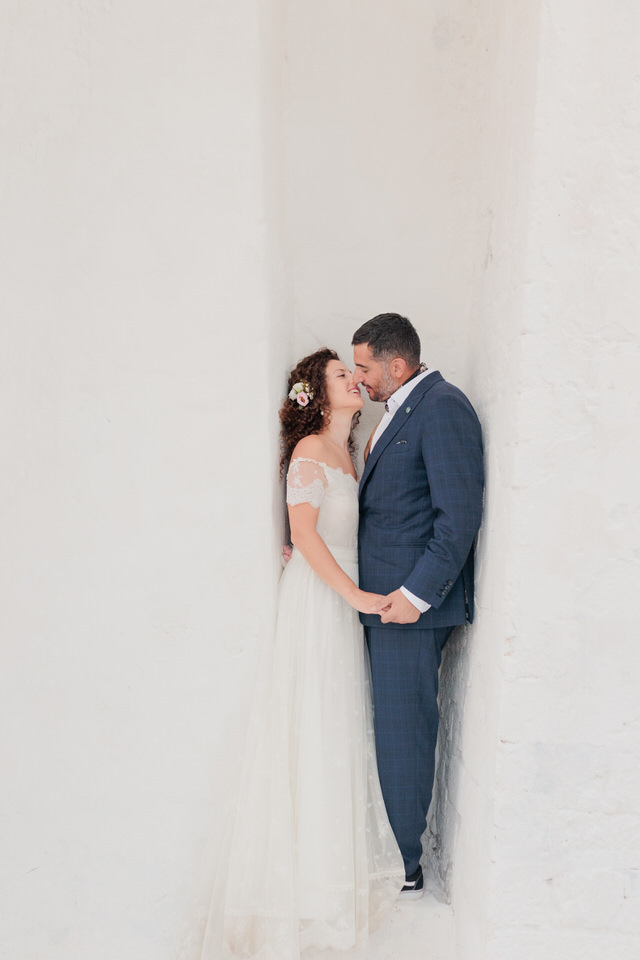 Bonus: The 7 best greek islands for an outstanding wedding 
Santorini
The island's stunning sunsets, whitewashed buildings, and dramatic cliffs make it a popular wedding spot.
Many hotels and resorts offer wedding packages with stunning views of the Aegean Sea.
Mykonos
With its charming streets, windmills, and luxury resorts, Mykonos offers a glamorous backdrop for your wedding.
Many venues offer panoramic views of the island's beautiful beaches and sparkling sea.
Corfu
This lush island offers a more traditional Greek wedding experience, with historic Venetian architecture, olive groves, and vineyards.
Many venues provide outdoor spaces with stunning views of the sea and mountains.
Crete
The island's rugged landscapes, historic sites, and beautiful beaches make it a popular wedding choice.
Many hotels and resorts offer wedding packages that take advantage of the island's stunning natural scenery.
Rhodes
Rhodes offers a unique setting for your wedding with its medieval Old Town, stunning beaches, and clear waters.
Many venues offer outdoor spaces with views of the sea and the island's historic landmarks.
Naxos
Naxos is less crowded than other famous Greek islands but still offers stunning scenery and beautiful wedding venues.
The island is known for its sandy beaches, crystal-clear waters, and traditional villages.
Paros
Known for its traditional Cycladic architecture, sandy beaches, and crystal-clear waters.
Paros is a quieter island that offers a more relaxed and intimate wedding experience.
These are the 7 top reasons to get married in Greece & the Greek islands.
With stunning natural beauty and romantic ambiance, Greece offers an unforgettable wedding experience.
If you are looking for a wedding photographer, I would love to be a tiny part of your special day.
So, if you are planning your destination wedding in Greece, please email me via the form,
to inquire about availability pricing or share your story.