Wedding Cocktail Van Bars
The 7 Best Cocktail Van Bars in Greece
The 7 Best Cocktail Van Bar in Greece
Presentation: Cocktail Van Bars in Athens Greece
Cocktail Van bars are an excellent idea for your destination event in Greece.
Greece & the Greek islands have beautiful spots that will take your event party to the next level.
You had the opportunity to carry cocktails on a sandy beach, a small church near the sea, or on a mountain.
Arrive with your guests at the destination you have dreamed of.
It is the choice that will make it stand out and will be unforgettable for everyone.
Giving, a spontaneous and playful character combined with its high aesthetic appearance.
They may be transformed as a catering post for finger food & street food, ice cream, sweets, draft beers.
It will also be used in weddings for a welcome drink (chilled prosecco, wine) and then as an open bar (signature cocktails, drinks).
Pre-wedding & next day, engagements, christenings, birthday parties, private parties, openings & corporate events.
Cocktail Vans have a very appealing cute note from the past to come to the present to bring to life unforgettable memories.
There is no set price, as each event is different, and it is a good idea to contact them to tailor-made an offer to suit your occasion.
I do not consider the cocktail van as a simple self-propelled bar but as a different experience overall.
An experience worth seeing how to incorporate into your event.
Below you will find a selection of "The 7 Best Cocktail Van Bars in Greece" of their kind to start your search.
A Cocktail Van is a marvelous idea if you have been looking for ways to add a little whimsy to your wedding.
The guests would love it if you hired a craft cocktail bar to keep everyone refreshed.
Bartenders are ready and waiting to bring some sophisticated fun to your celebration.
As a destination photographer based in Athens, I will be by your side if you need natural, organic images.
I can answer any of your questions regarding the contact form.
Below you will find a selection of the best of their kind to start your search.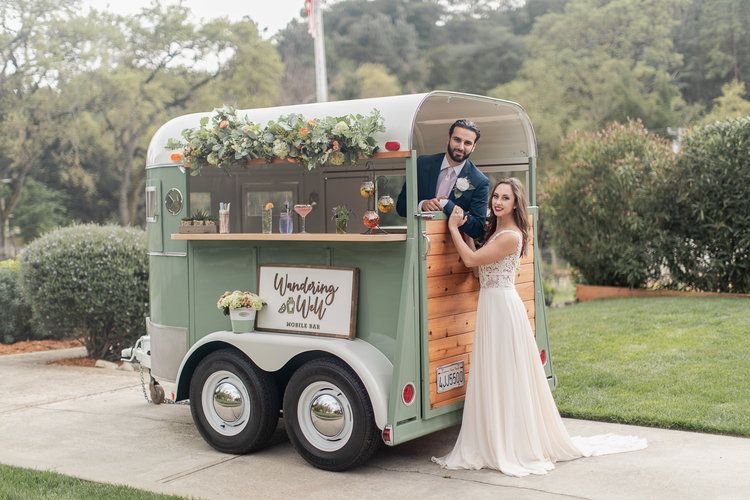 Destination Cocktail Van Bars in Greece
Oz C0cktail Bar
http://ozcocktailbar.gr/catering/bar/oz-salad-basket
Ramantanis Bros
Bronx Van
Bulli Bar
https://www.instagram.com/bullibar.gr/
Vantastic Bar
 Sparkling Van
Volks Bar
Bully Bar
https://www.bullybarconcept.com/
Mykonos | Paros | Athens Cocktail Van Bar
Caravan Bar
Crete Cocktail Van Bar
VW Mobile Bar
Thessaloniki Cocktail Van Bar
Pig Nose
Corfu Cocktail Van Bar
Lazaris Cocktail Van
https://lazarisproducts.com/lazaris-coctail-van-bar/
Rhodes Cocktail Van Bar
Gamobile Bar