Custom Bridal Dress in Greece
Tailor made Wedding Dresses in Athens
Tailor made Wedding Dresses in Athens
Hello, my name is Eirini Aggelopoulou, and I am a bridal designer based in Athens.
I studied in Veloudakis Fashion School fashion design, pattern making, styling & sewing techniques.
My goal is to be on the bride's side from the initial wedding gown choice until the last rehearsal.
Each wedding dress is unique and tailor-made according to the bride's wishes and style.
To give you a better view of the process:
We begin by discussing your ideas of how you want the dress to look.
Then I proceed with designing it, always keeping in mind your personal style and body type.
Now comes the fun part: choosing the fabrics! We visit the stores together and by offering my professional opinion.
I assist you in making the best choice. French tulle, silky mousseline, embroidered lace, 3D flowers, crystals, etc.
We will create a unique haute-couture wedding gown that will accompany you on your special day.
Then I design the pattern based on your measures, and the sewing process begins.
After 3-4 rehearsals, your dress is ready!
Furthermore, I create formal attire, like bridal party dresses, bridesmaid dresses, formal & semi-formal dresses,
cocktail dresses, evening gowns, specialty gowns, jumpsuits, and anything else that will accompany you on any occasion!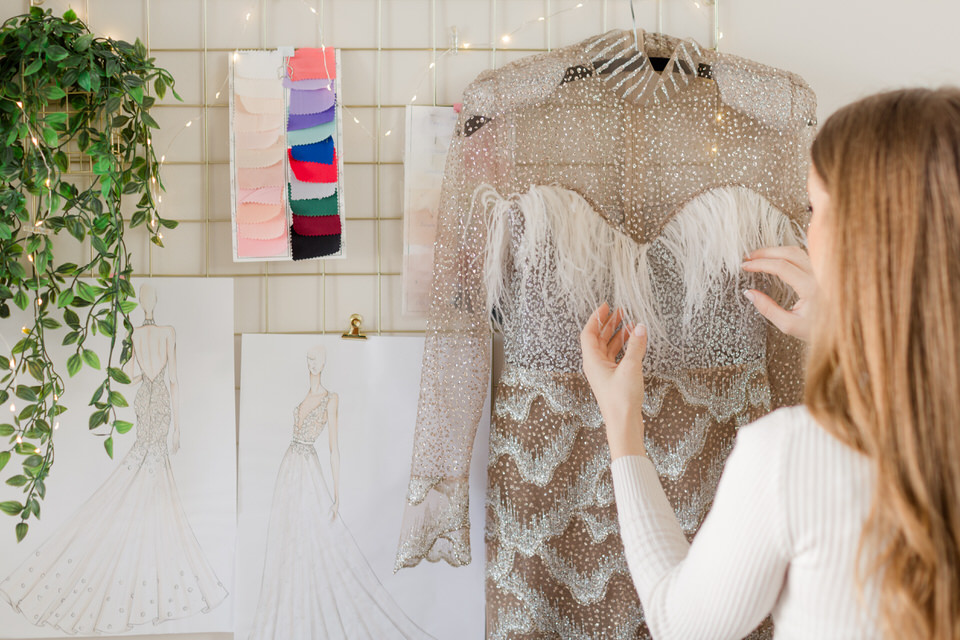 These are 3 tips for choosing the perfect Tailor made Wedding Dresses in Athens:
The dress should reflect your personality.
You should feel comfortable and like yourself when wearing it.
Trust the Designer!
If you want more, we shall meet in person!
Eirini Aggelopoulou Designer
Fashion Designer
Custom-Made Wedding Dresses
Custom-Made Clothes for every occasion
E-mail: eiriniaggcreations@gmail.com
Instagram: @eiriniaggelopouloudesigner
Facebook: Eirini Aggelopoulou Designer
Images : Ignatios Kourouvasilis