Γάμος Μήλος Παναγία Τουρλιανή
Wedding in Milos Greece
Wedding in Milos Greece | Γάμος Μήλος Παναγία Τουρλιανή
Wedding in Milos and Panagia Tourliani! What more could anyone ask!
Truly two elements that make up the definition of a dream wedding.
Milos is one of the Cyclades' most beautiful islands and is exceptionally hospitable.
You should visit it at least once in your life!
It has beaches of unique beauty with crystal clear waters, such as Kleftiko.
Its pristine waters are protected by Natura 2000.
Sarakiniko is something else with its "lunar" landscape, and you won't find it anywhere else.
The fishing village of Klima gives a unique color touch to this fantastic Cycladic island.
The church Panagia Tourliani is located on the Klimatovouni hill, above Klima.
It is the most beautiful picture of a small church and landscape.
It is a small white stone building with an incredible view of the Aegean sea and Antimilos.
Next to it, the Greek flag waves proudly in the Aegean sea and to its lucky visitors.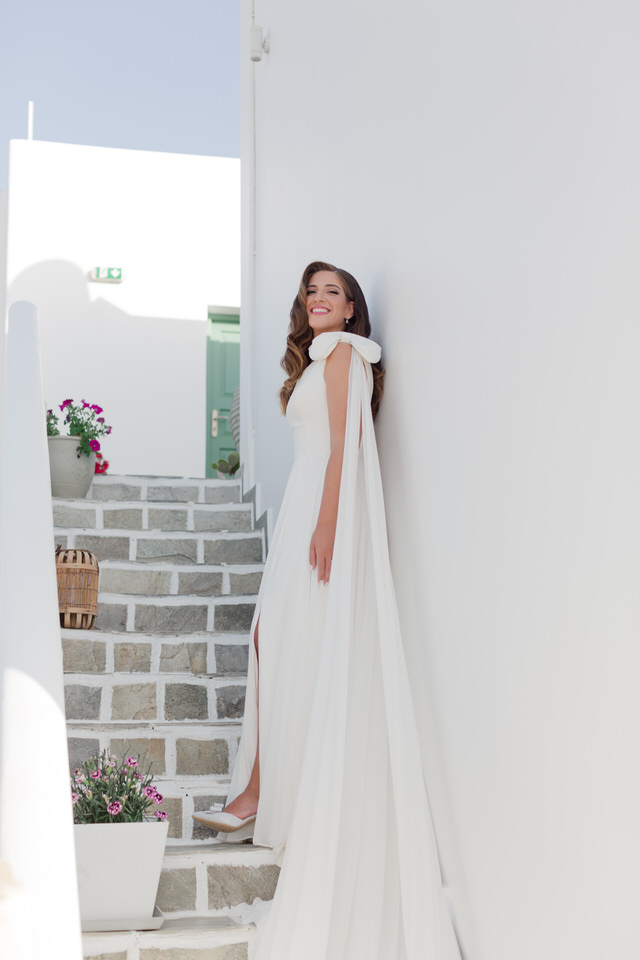 Our beautiful couple had less than 30 guests from Greece and abroad.
We had a pre-wedding session in Klima and the wedding chapel on the first day.
While after the ceremony of the wedding, there is a short portrait session in Sarakiniko.
In the below gallery, you can see images of the bride's and the groom's preparation.
Links will follow from the prewedding at Klima & Panagia Tourliani,
the wedding ceremony, and a portrait session at Sarakiniko.
Tip:
To the church, there are two roads which can take you as suggested on google maps.
Choose the asphalt road rather than the narrow dirt road full of stones.
Also, PIN on Google Maps the location, so your guests can easily find the church.
Panagia Tourliani phone: 2289071249
Whether you are planning your wedding in Milos or an engagement proposal,
next day, or portrait session, please fill out the interest form if you like my work.
You will receive an answer within 24 hours.
Destination Wedding in Milos Greece 
Γάμος Μήλος Παναγία Τουρλιανή