Wedding Proposal in Greece
Marriage Proposal in Greece
Marriage Proposal in Greece Packages & Prices
For an excellent marriage proposal in Greece, except for pure love,
can include other "success" elements to hear the long-awaited YES I DO.
My couple traveled from South Africa to Greece.
Greece is a beautiful country and the land of Eros.
In Greek mythology, Eros was the winged god of love, who,
when he shot two people with his arrows and fell madly in love.
Ntema wanted to surprise his beloved and spend unforgettable moments together.
So, he organized a wonderful lifetime trip to the capital of Greece, the idyllic Athens.
The necessary ingredients were originally the engagement ring and the live strings from a violin.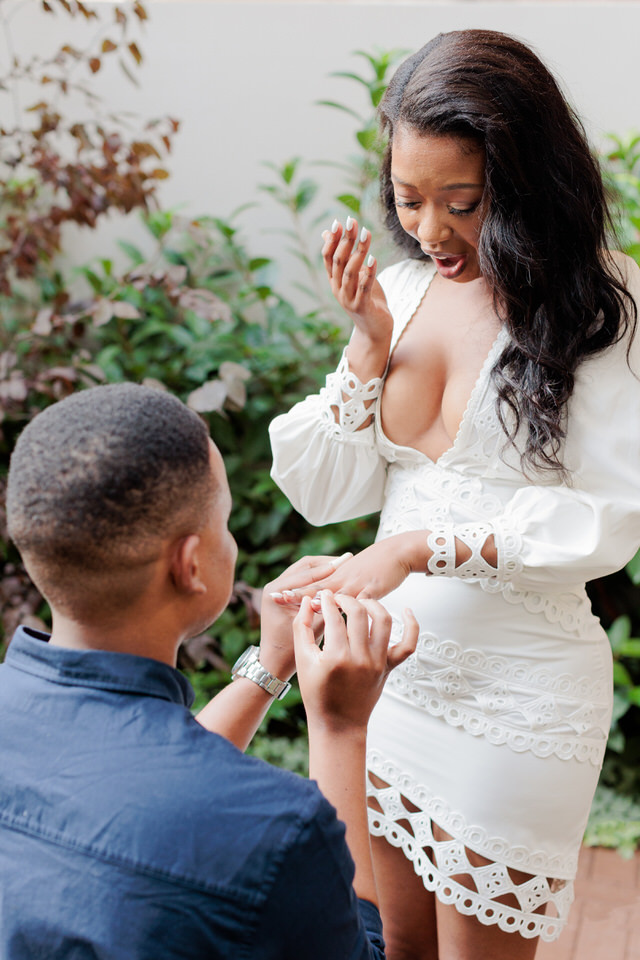 The place was the beautiful courtyard of a fantastic boutique hotel in Athens.
He also chose their accommodation and decorated it with the necessary flowers, rose petals, and balloons.
To enhance the romantic atmosphere, he chose to play live violin music by Legato Violins for a sure hit.
About the prices & packages, you can read more in my article below:
"Surprise Wedding Proposal in Athens + 5 Best Places"
As a destination wedding photographer in Greece, I am ready to help you to plan an unforgettable wedding proposal in Greece,
Athens, Santorini, Mykonos, Paros, and all Greek islands, as well as in Europe & worldwide!
I'm here to answer all your questions and help you feel sure about the success and strong on your proposal day!
Please fill out the request form, and let the new life as an engaged couple begin!