Elopement Wedding Santorini
Elope in Greece vs a Traditional Wedding
Elope vs a Traditional Wedding | Pros & Cons
Sometimes couples get a little bit confused about what an elopement is.
We will see the differences between the elopements and the traditional wedding—the pros and cons in each case.
But let's start from the beginning.
1. Wedding Planning in Greece
Typically, an elopement is something that does not have nearly as much planning.
There's either just the couple or a tiny amount of people. It's generally just a shorter celebration.
It is mostly only ceremony portraits and then some dinner.
Possibly whether you want to photograph a smaller, more intimate affair.
Α lot of elopements planned 2-3 months or in some cases 2-3 weeks.
It's something that is not going to take as much time to plan as a traditional wedding.
Ιnstead, a traditional wedding takes at least from at least 6 months to 2 years plan.
A big plus to elopement!
2. Wedding Budget 
Elopements it's usually going to be a lot more cost-effective.
You can get away with a much lower budget since you do not have to pay for many things.
You do not have to spend money on rentals and all these chairs.
Also, forget about the huge cost of a bridal dinner for 300+ guests.
The difference in finances is chaotic.
Invest in your photographer and the destination.
Another big plus to elopement!
3. Wedding Day Timeline
For a traditional wedding, we usually got more than eight hours of coverage.
Also, we need to have to be on time.
On an elopement day instead, a little bit of getting ready if you want it,
then the ceremony, couples portraits, and last a little bridal dinner.
4. Couple's Portrait Location
There isn't enough time to go to a whole separate location for portraits with a traditional wedding.
Sometimes we have 10-30 minutes at most for your portrait session.
But for an elopement, if you want to book me for 4 hours and it's like no dinner, we can go anywhere you want.
That's gonna be awesome! So, we have a lot of flexibility to travel to different portrait locations.
At a traditional wedding, you might be more bound to the timeline of the day.
It would be a bit rude for your guests to wait 1 or 2 hours to go out and take your portraits.
5. Bridal dinner & Reception
Another thing you can do if you want to elope, but also there are people in your family or
your friends who want to celebrate is to do your destination elope in Santorini for example.
After that, you can plan a little dinner party or a mini reception for the guests who weren't invited.
That's something that you can do.  I have seen a lot of couples do that.
I had a couple from Istanbul who got married in Athens and had an elopement.
When they returned to their country, they held a reception for all the people they had not invited.
There are always many options that you can do depending on your budget and your preferences.
Final Thoughts
I think elopement has many benefits, but either way, both elope & traditional is really fun.
Elopements it's usually a shorter day and way more relaxed and stress-free for everyone.
Some people want less fuss, fewer people less to deal with, or no people at all!
And others want to around all the people and celebrate until the morning after.
Also, elopement and micro weddings are a solution to the limitations that exist regarding covid-19.
A final thought is eloping or traditional is don't matter, the only matters your love.
There is no right or wrong. Do what your heart tells you.
Santorini, Mykonos, and the other Greek islands are more than perfect for your big day.
It is one of those truly magical experiences you will never forget. Live your dream as loudly as possible!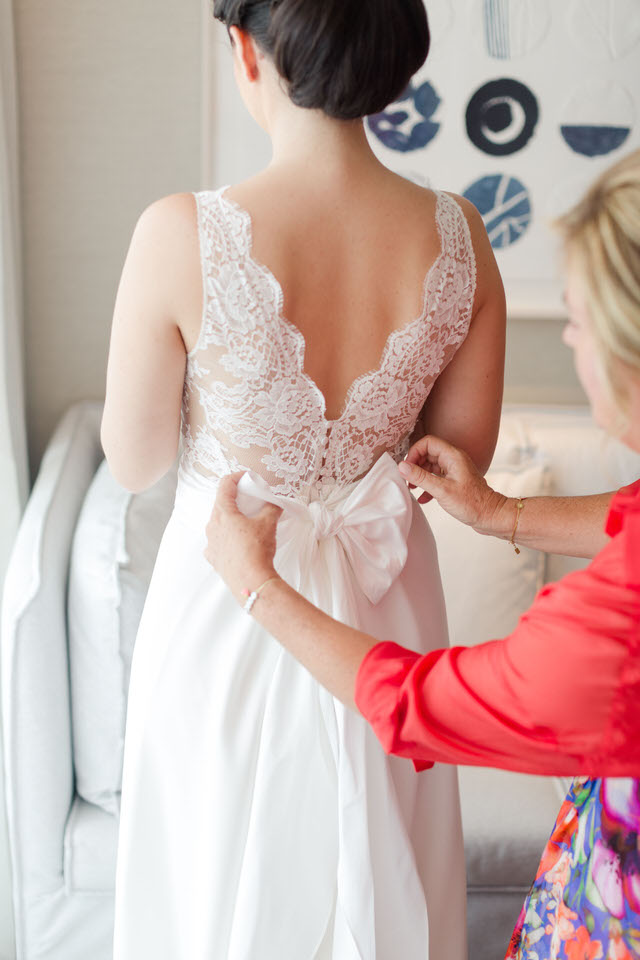 This is my article about "Elope in Greece vs a Traditional Wedding".
As a destination wedding photographer in Greece, I am ready to elope in Santorini, Mykonos,
Athens, Greek islands, as well in Europe & worldwide!
I'm here to answer all your questions and help you feel comfortable and relaxed on your wedding day!
Please fill out the request form, and let the adventure begin!