Getting Ready Tips For Your Wedding Day
7 Essential Bride's Getting Ready Tips
7 Essential Bride's Getting Ready Tips.
A guide that will remove tons of stress and add organization, tranquillity, time for an ideal experience, and an outstanding photographic result.
But let's get things started from the start. The wedding day now begins.
You're at the purpose where your bride-to-be prepares to start, a touch panic within the room, friends and relatives, hair-stylist & makeup artist, photographer & videographer, beat an equivalent place.
I will attempt to assist you the maximum amount as I can with seven tips that you could optionally follow through my experience.

1. Details
In the preparation of the bride within the first hour, almost will be got to photograph her details:
invitations, wedding sugared almonds, bridal gown, bridal shoes, garter, bracelet, necklace, earrings, bouquet, wedding rings, ring, perfume, and other favorite elements you would like to photograph. (yours, from grandma/mother).
Again all of the above are concentrated in one place (ex -bedroom).
Find a complete analytic list here.
2. Important people
I would additionally recommend having some family photos with the dad and mom earlier than leaving home.
They are typically busy with the latest details of the ceremony and reception.
Please spend some time on them. It's fantastic to have in your wedding album book as years go on.
3. Hair & Makeup
It is recommended to have a clean face of hair as much as possible.
Sometimes the hair over the face is a problem with the strong air for an outside ceremony.
Also, unwanted shadows are created if we do not have natural light.
Αlso recommended a matte make up help us not to have too many glosses in our photos.
4. Preparation place
The guidance area for your make-up artist & hairstylist is advocated to be close to substantial home windows so that we have wealthy herbal light in our images.
Pick the most significant room in your residence to get ready.
That way, we will have loads of angles to photo you and your bridesmaids.
Also, be clear of a variety of objects that can annoy our frame due to the fact the entirety will see in our pics (ex severe range espresso plastic glasses all around, etc.
5. Bride first 
The make-up artist usually starts the bride last so that she is fresh for the marriage ceremony.
Still, often things run late, and therefore the bride doesn't have time for day portraits.
Have the structure artist start with you, the bride, then all the others (mother, sister, bridesmaids), unless there are other make-up artists or a selected timetable, is about to possess our bride ready for the time we've given.
That way, we've much time for beautiful images with you and your bridesmaids!
6. Bridal dressing
Also, before bridal dressing, our bride is usually recommended to wear something that matches in on the day instead of too casual (e.g., a large comfortable t-shirt, shorts).
All the guest's bridesmaids are already wearing formal clothes, especially for the wedding.
Plus, most of the time, our bride will wear these and far less the marriage dress. Also, ask your bridesmaids to wear pretty robes.
That helps your photograph look good. As a bride, you ought to wear a special colored robe to stand out.
7. Champagne
A glass or two of champagne help to boost your mood for you and your bridesmaids! Lets the party begin! Enjoy the best day of your life! Cheers! Yamas!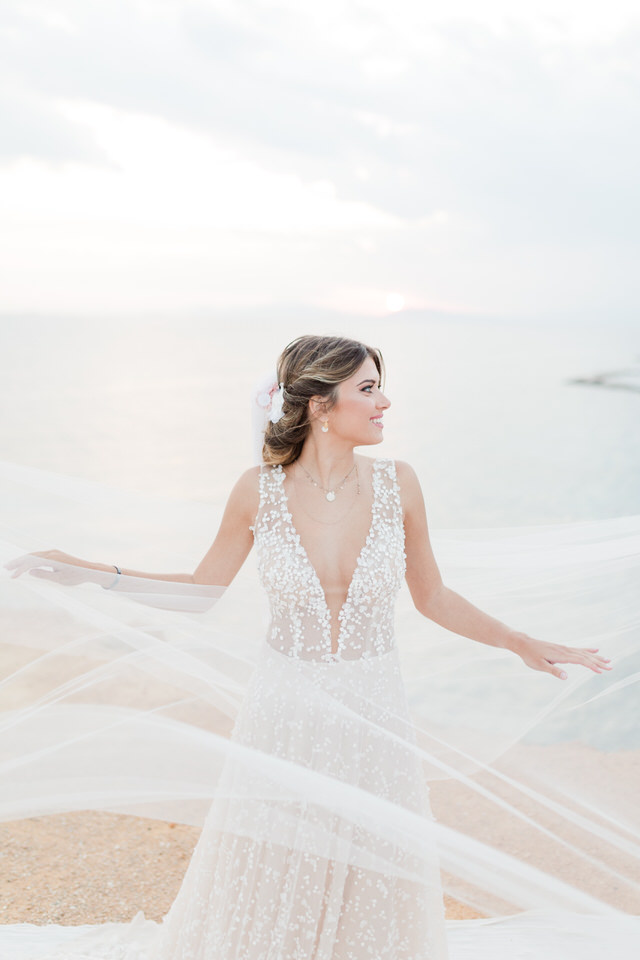 Conclusion
All of the above are some elements where they can contribute to a perfect bride preparation. But none of this happens, and nothing works.
Please get rid of stress and get ready to live it for as long as you can. Do it your way! The biggest day has arrived.
How did the above tips look? Please do share your experiences below in the comments or anything else you think we should add.
So, if you are planning your wedding in Greece, write me an e-mail via the form, or send me an e-mail directly at info@ignatioskourouvasilis.com to inquire about availability, pricing, or to share your story.
Here you'll find my recent work.