Same-Sex Wedding Photographer
Same-Sex Marriage Proposal in Greece
The BEST Same-Sex Marriage Proposal in Greece | Athens Same-Sex Wedding Photographer
Picture this: The sun is setting over the Aegean Sea, a gentle breeze carrying the scent of blooming flowers
and the love of your life by your side. A same-sex marriage proposal in Greece is not just a dream journey
but an unforgettable experience that will stay with you forever. It's no wonder that couples from all corners
of the world choose Greece and its beautiful islands for their special moment.
Whether you prefer the historical-cultural center of Athens like the Acropolis, the cinematic blue domes
on the Greek islands, the private panoramic balconies, or the atmospheric views of the ocean and outstanding sunsets,
Greece and its islands offer an unmatched romantic ambiance that will take your breath away.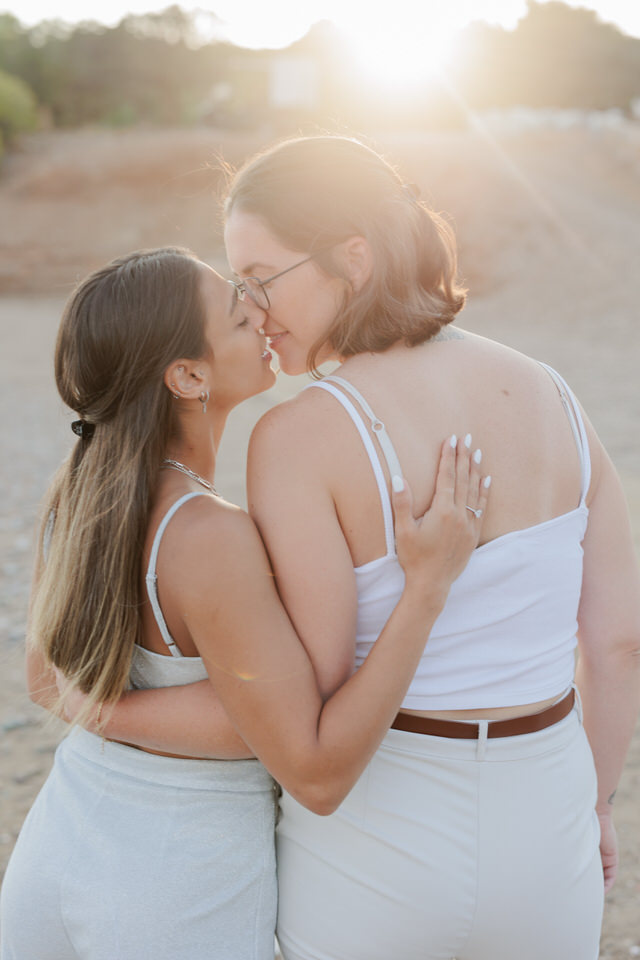 Below, you can view some images from an adorable full-in-love couple.
I felt too much passion, love, and romance during the same-sex marriage proposal session.
Everything fluctuated at such high levels that they penetrated me and became images.
If you are planning your destination for a same-sex marriage proposal or wedding in Greece,
please email me via the form to inquire about availability pricing or share your story.
Destination Same-Sex Wedding or Same-Sex Marriage Proposal Photography services
are available to all Greek islands for romantic weddings and elopements, such as Mykonos,
Crete, Ios, Paros, Kalymnos, Rhodos, Naxos, Sifnos, Chios, Hydra, and Spetses.