Elope in Greece from Istanbul
Elopement in Athens
 Cagla & Ozan are a young, full-in-love couple.
The smiles between both are like dreamy fairytale scenery!
They wanted to have a unique experience and organize their elopement in Athens, Greece.
A little further from their beloved city Istanbul, where they live permanently.
So they decided to get an elopement in Athens and specifically at the Athens Turkish Consulate.
Also, we had a next-day photo shoot session in the historic Athens triangle the same day after their wedding.
Includes the entire area around the Acropolis of Athens:
These locations are the ultimate destination for millions of tourists every year from all over the world.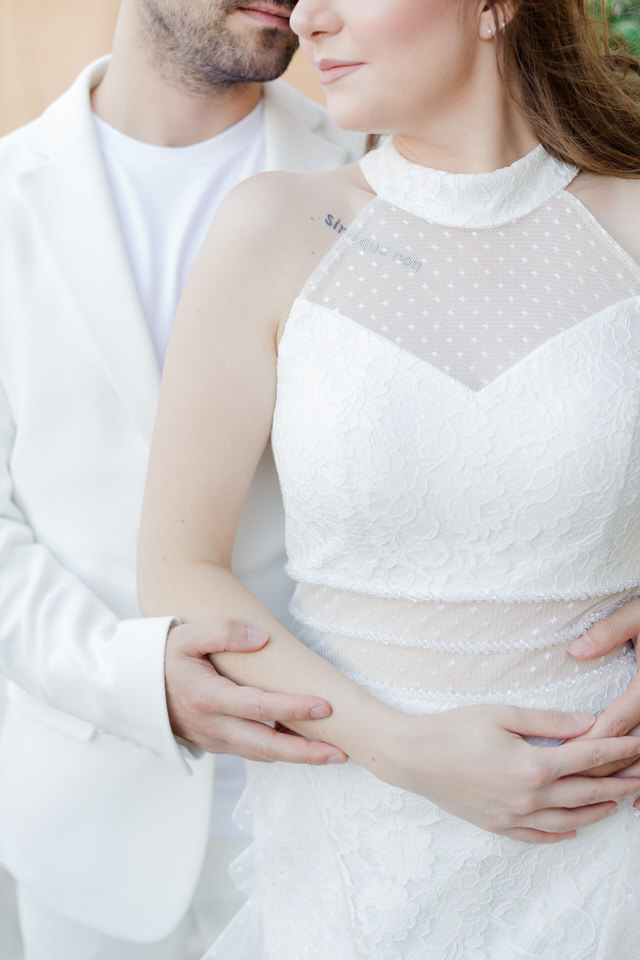 The next day of their wedding, they organized a short trip as a "honeymoon" to a Greek island.
The most popular of the Aegean islands, which belongs to the Cyclades, Mykonos!
Mykonos is the number one cosmopolitan island of Greece. Celebrities love traveling to Mykonos.
Has the best beaches in Europe, a luxury lifestyle & accommodation, privacy, parties,
impeccable concierge services, high-end shopping & gastronomy, and a soul-filling experience.
Mykonos isn't only for wealthy people.
It is an expensive island to spend your summer vacations, but there are options for all budgets.
You will have to choose between a luxury beachfront villa or a luxury accommodation at affordable prices.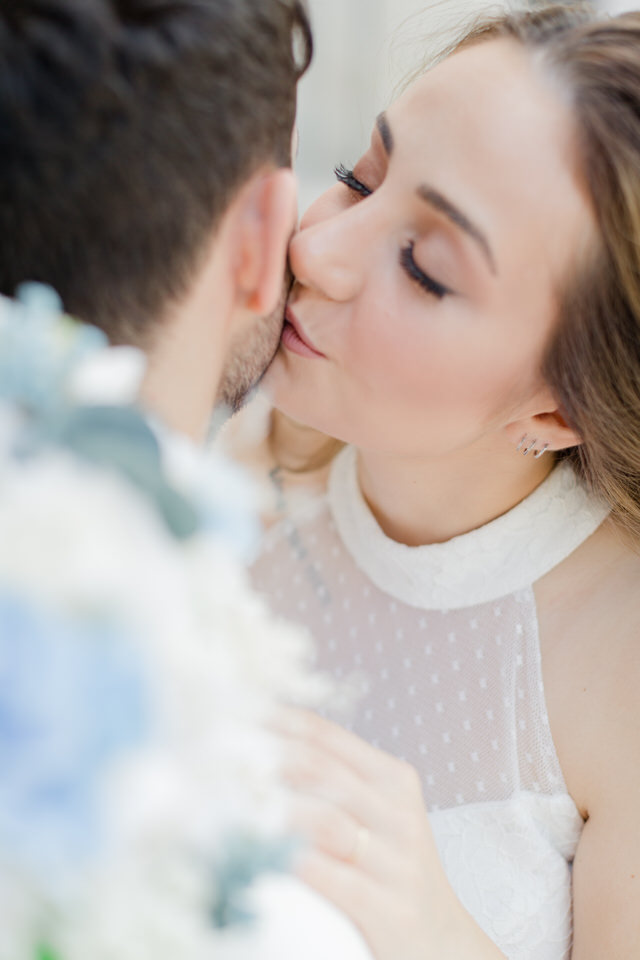 It is also worth mentioning the following:
The couple had thought of other European capitals for their elopement.
But the Embassy, in cooperation with the Turkish Consulate, according to helping them a lot, as they told me.
From the first moment, maximize their wish that elopes becomes a reality.
Especially with the many restrictions that exist due to the covid virus and other bureaucratic issues.
Shortly before the wedding ceremony, they proposed and waited, if they wanted,
for the couple to make a live stream from their mobile phone to share their joy with their families.
Something they had not thought of before and which they did.
As a result, parents and friends who could not come to Greece due to covid could watch their entire wedding live.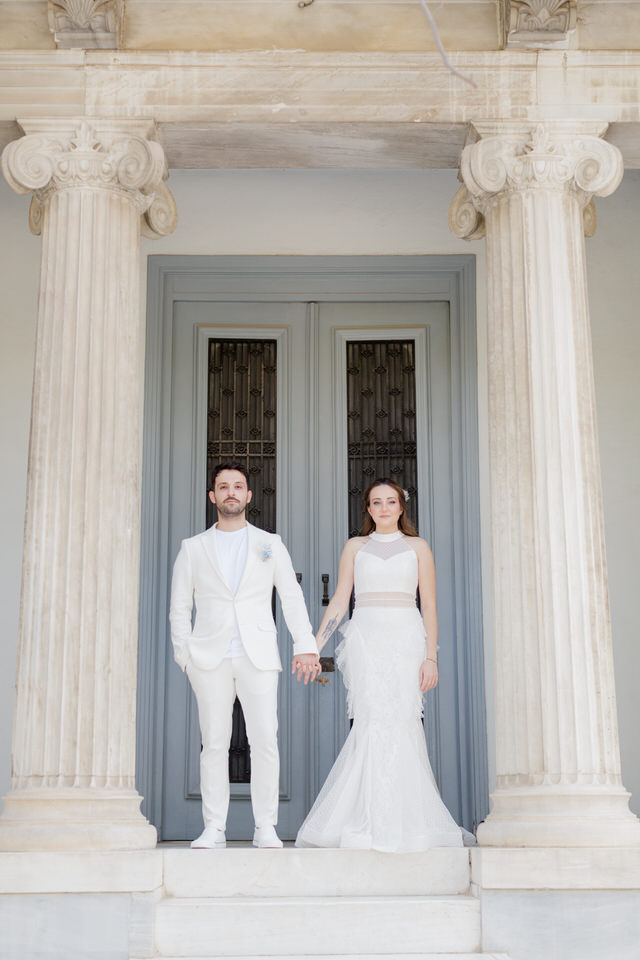 As a wedding photographer based in Athens, Greece, and anywhere globally,
it was not the first time I photographed a wedding at the Turkish Consulate.
What impressed me was once again their warm hospitality.
I suggested moving the ceremony table to another place to have more natural light.
They transferred it immediately without a second thought.
Some will say details, but for me, they are the ones who make the difference.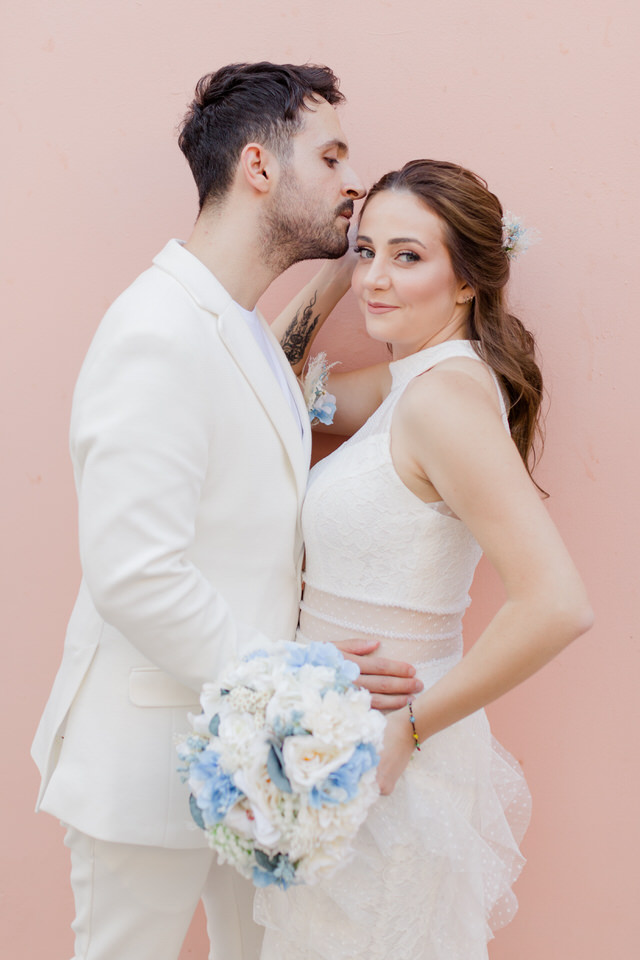 Finally, it is essential to mention that after the first contact with me regarding availability,
my Turkish assistant in Athens did all the email exchanges.
She can write perfectly in Turkish, and of course, speaks Turkish fluently.
She was present on the wedding day at the ceremony and the photoshoot that followed.
It made my communication with the couple unimaginably easier and made them feel at home.
Overall I think it significantly upgraded their entire experience on their wedding day.
There is a unique reference to her in the evaluation made by our adorable and beautiful couple.
Of course, the translator assistant is also available for you if you wish as an additional service.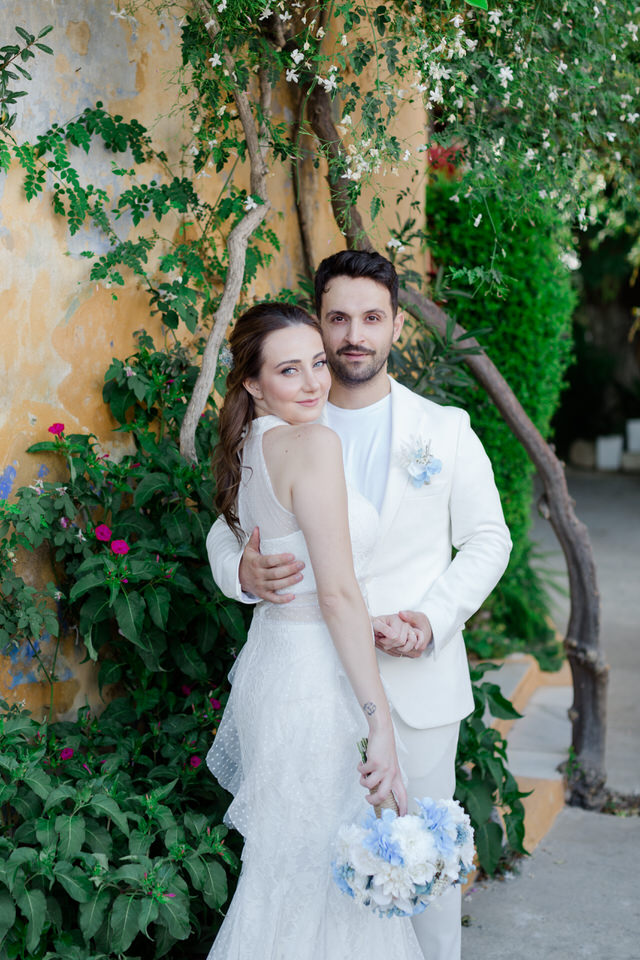 If you are organizing your wedding in Greece, looking for the ideal wedding photographer, and you like my work,
contact me by filling out the interest form that you will find here or directly in my email.
It would be a great pleasure to be with you on the most important and happiest day of your life!
Greece has proven to be one of the most romantic destinations all over the world.
Romantic moments are why couples in love prefer it for their elope in Athens and Greek Islands.
Look no further. Elope in Greece is absolute a fairytale destination for your wedding.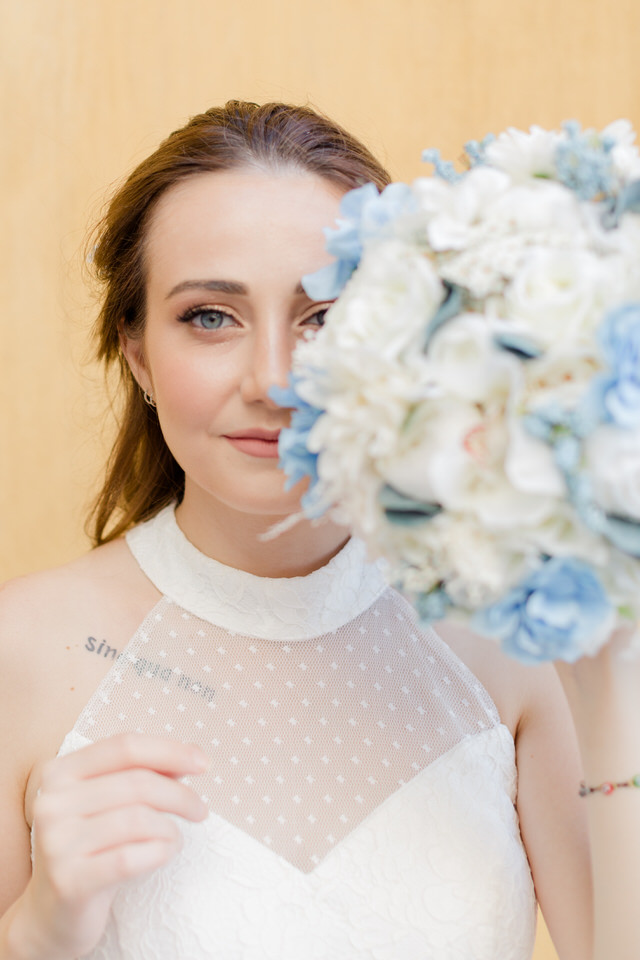 Below you can see some pictures from the wedding and the next-day photo session that followed in the center of Athens.