Myrtidiotissa castle of Chora
Luxury Wedding in Kythera
Luxury Wedding in Kythera | Myrtidiotissa castle of Chora
Kythera, Kythira, or Kithira island, is one of the most favored greek destinations.
The couple's preparation and the reception took place at The Windmill Resort,
And the wedding ceremony at Panayia Myrtidiotissa inside the castle of Chora.
The castle was built in the 13th century when the Venetians dominated Kythera.
The church of 1580 was initially Catholic,  named "Our Lady of the Latins".
Later in 1806, it was inaugurated as an Orthodox church.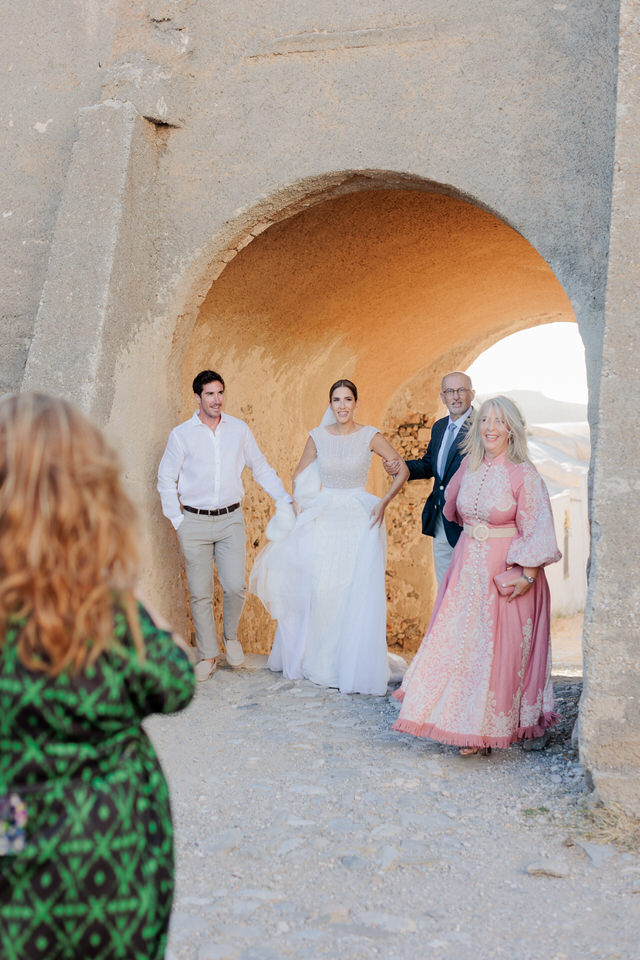 Your destination wedding in Kythera will be memorable for you and your guests.
Kythera is the island where the goddess Aphrodite, the goddess of love, was born.
I think not much need to say about this extraordinary greek island.
So, if you are planning your wedding in Kythera island Greece, write me an e-mail via the form,
to inquire about availability and pricing or to share your story.